The Gospel And The Mind
Where the gospel is planted, the academy follows.
The Bauman Lectures take place every year during the fall term. They are named after Clifford Bauman, our longest serving trustee member, and long-time member of Jarvis Street Baptist Church, who contributes immensely to the ministry of the seminary and the lives of the students.
This year the lectures will take place from September 22nd to the 24th, with our annual convocation service wrapping up the weekend. Our speakers are Dr. Bradley Green and Dr. Paul Appéré. Tickets are on sale for $40, available here.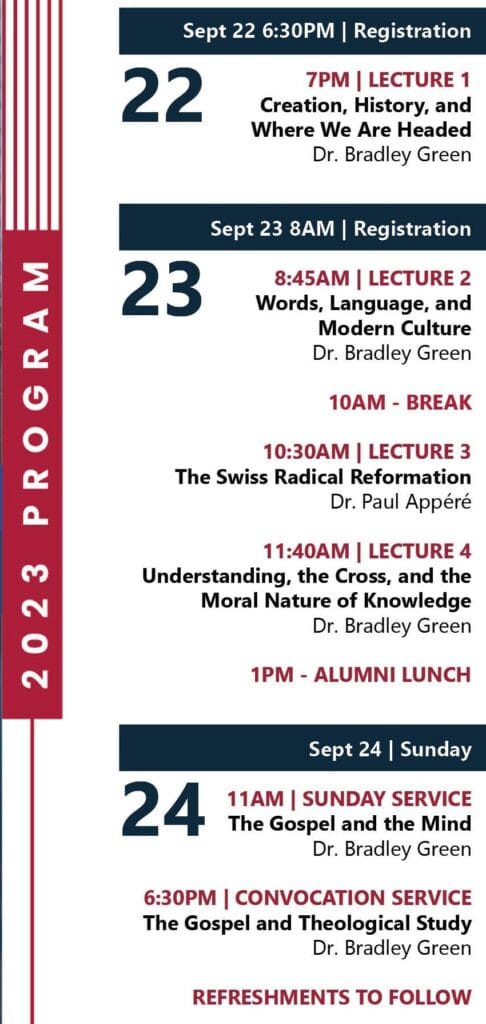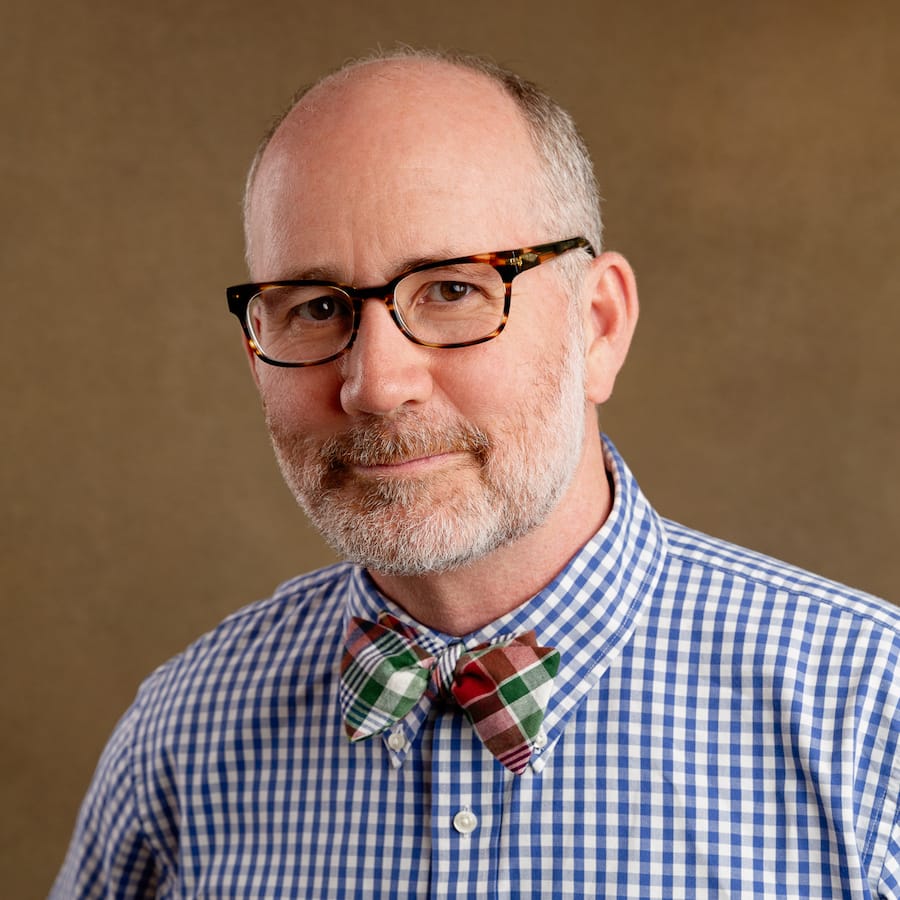 Dr. Bradley Green
Professor of Theological Studies, Union University, TN
Author, "The Gospel and the Mind"
Dr. Bradley Green has served as Professor of Theological Studies at Union University (Jackson, TN) since 1998, as well as Professor of Philosophy and Theology at Southern Baptist Theological Seminary since 2020.
Dr. Green is the author of several books including, "The Gospel and the Mind: Recovering and Shaping the Intellectual Life"; "Covenant and Commandment: Works, Obedience, and Faithfulness in the Christian Life"; "Augustine: His Life and Impact". He co-authored the 1 & 2 Thessalonians, 1 & 2 Timothy, Titus, and Philemon volume in InterVarsity Press's Reformation Commentary on Scripture series. Dr. Green has written essays and reviews for International Journal of Systematic Theology, First Things, Chronicles, The Churchman, and Journal of the Evangelical Theological Society. Green has also served as Writer-In-Residence at Tyndale House, Cambridge and currently serves as a Senior Fellow at Newton House, Oxford, England.
Dr. Green and his wife, Dianne, have three children and work with college students at their home church in Jackson, Tennessee.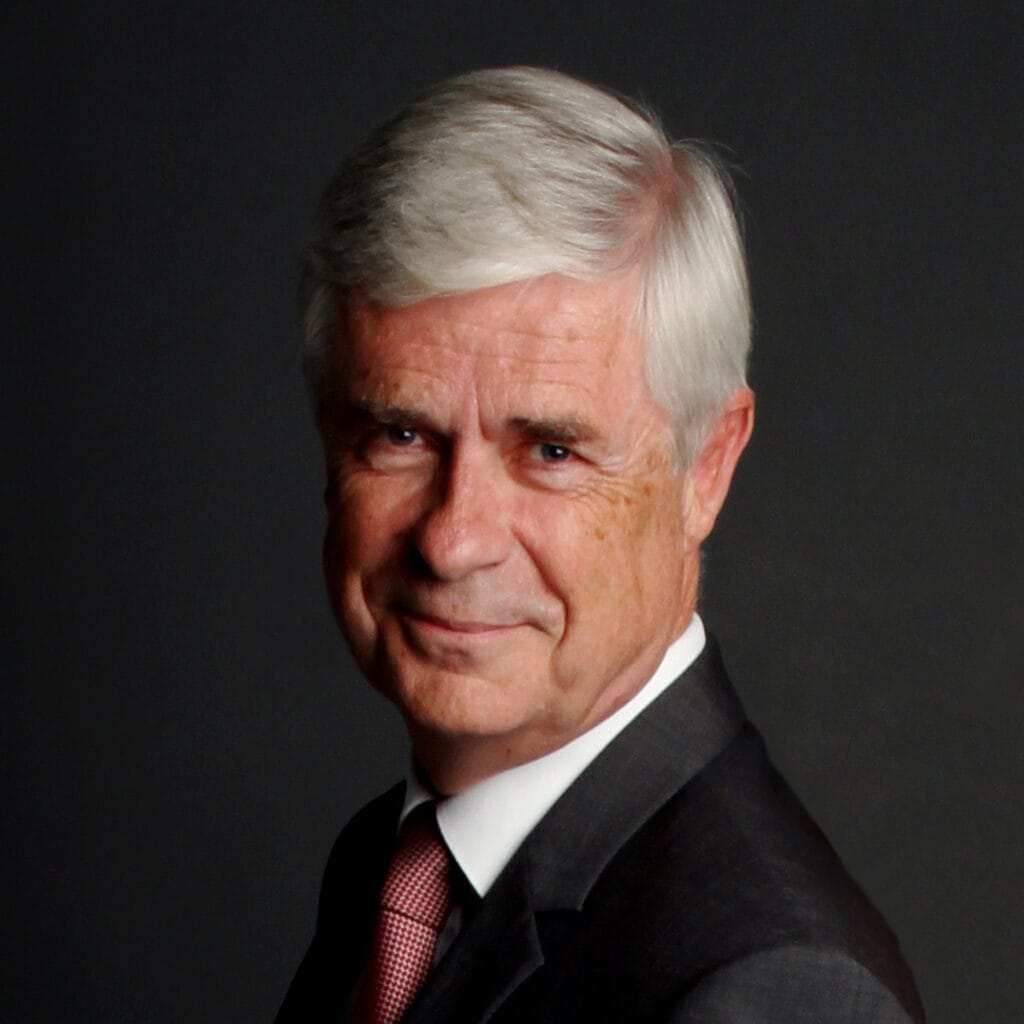 Dr. Paul Appéré
Pastored, Église évangélique baptiste de Paris-Centre
Taught, Nogent-sur-Marne Institut biblique
Born and raised in France, Dr. Paul Appéré attended the Geneva Baptist Church which his father, Guy, planted and was pastoring. Paul was converted at the age of 16 and baptized two years later. In his last year of high school, Paul felt that the Lord was calling him to the ministry and began studying at Toronto Baptist Seminary (TBS). Both Paul and Guy graduated from Toronto Baptist Seminary in 1974 and 1950 respectively.
In 1974, the Église évangélique baptiste de Paris-Centre called Paul to be their pastor. He ministered there for 43 years, until his retirement. While in Paris, he had the joy of seeing the congregation grow and helped plant three new churches.
Paul also taught the Synoptics and the Writings of John for over 30 years in the Nogent-sur-Marne Institut biblique and in the Vaux-sur-Seine Faculté libre de théologie évangélique. He was a Faculty board member for more than 25 years and Chairman for 5 years until 2022.
In 2011, TBS presented Paul with the degree of Doctor in Divinity. Paul and Florence, who grew up at Jarvis Street Baptist Church and graduated from TBS, have been married for 50 years, and are exceedingly thankful to God for their family: 4 children and 10 grandchildren.