Admission Requirements for all Applicants
Prospective students are required to submit signed application forms which include giving evidence of the following qualifications:
Conversion.
A general knowledge of the Word of God.
Sufficient experience in Christian work to indicate that the applicant has some endowments for such work and that already he or she has endeavoured to exercise these gifts in a local church.
On the application form, the name, address and phone number of the following three referees must be given: the pastor of the church of which the applicant is a member, and two Christians, testifying to character and ability of the applicant.   Reference forms will be sent to them by the Seminary and should be returned by the referees directly to the Seminary Registrar.  Alternatively, those who are serving as references may download the PDF forms from the website and mail them directly to TBS.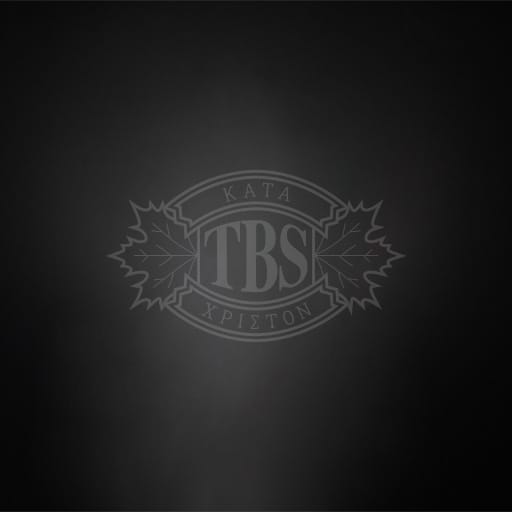 Applicants are also required to furnish:
Official transcript(s) of credits sent to the Registrar directly by the Educational Institution(s) concerned or proof of educational standing.
A letter from your physician stating your current health, based on a recent medical examination.
A passport photograph.
A $35.00 ($100 for international students) non refundable application fee. A late application fee of $50.00 is applicable after August 15th in the Fall semester and after December 15th for the Winter semester. Students who request their acceptance to be sent by COURIER must pay in advance all related fees (approximately $100.00 in addition to the Application Fee)
International Students should head to www.canadavisa.com to find the Institution Code for TBS&BC.   This is a requirement for the issuing of a student visa.  Our number is O19332993322
Please contact the Registrar if there are any questions regarding the required enclosures.
Students should allow 4-5 weeks for the application to be processed pending submission of all relevant documents.
I understand and accept that my acceptance and continuation as a student is conditional upon my full compliance with all policies and regulations contained in the most recent editions of the Program Catalogue, Life on Campus handbook, and Academic Handbook of The Toronto Baptist Seminary and Bible College.
I have read in their entirety the most recent editions of said Seminary's Program Catalogue (including the Seminary's Christian Lifestyle Statement), Life on Campus handbook, and Academic Handbook, and I agree to comply fully with all policies and regulations, including moral and spiritual standards, contained in said Program Catalogue, Life on Campus handbook, and Academic Handbook.
I further understand, accept and agree that non-compliance with the aforementioned policies and regulations of the Seminary, or failure to adhere to the standards contained in the Christian Lifestyle Statement, shall constitute grounds for discipline, including suspension and/or dismissal from said Seminary by the authorities of said Seminary. I agree to submit to the authority and discipline of the Seminary.
Admissions Resources
Although it is recognized that all persons may benefit from our programs, where international students are concerned it is the goal of the school to teach and train key personnel who can return to their native country for effective ministries in evangelism, church planting, pastoring, teaching and training others.
Additional Admission Requirements for International Students
As a general rule all international students are required to prove themselves by successfully completing one of our correspondence courses or its equivalent before being accepted into a residential course.
In keeping with our policy, we require that international students certify that upon completion of their course they will return to their native country for indigenous work.
Students must provide guarantees that they have adequate financial arrangements for the duration of their study program and their air fare home. They should check to make sure they have permission to bring money out of their country and also check with their local banks concerning the rates of exchange.
English Language Requirements
Students Whose Native Language is Not English – Before being considered for admission, prospective students whose native language is not English must give evidence of working competency in English. The normal proof is submission of a test score of at least 550 (Paper-Based); 213 (Computer-Based); 79-95 (IBT); or 6.5-7 (IELTS).    The "Test of English as a Foreign Language" (TOEFL is available from Education Testing Service, Box 6151, Princeton, New Jersey, 08541 USA) or the equivalent. Students not meeting this requirement will be considered on an individual basis. The Seminary's TOEFL code number is 0518.
Those students who are accepted will be assessed upon arrival to determine whether they should be required to take the ESL prerequisite courses. Students may be required to attend classes in English in subsequent years if deemed necessary.
All Other Students – A Diagnostic English Test must be completed before school begins. Those who do not pass this test will be required to take the non-academic credit course in English grammar.
Credit from Other Schools
In all courses due credit will be given for work done of a comparable nature in other schools where a grade of C or above has been achieved, the equivalent to be decided by a faculty committee.